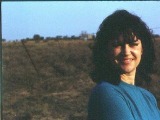 This simple, delicious dessert was originally named after a legendary South African rugby player! It's the kind of pudding which gets passed on from cook to cook over the years. Delicious, saucy and fattening!
Ingredients
Nutrition
Batter

1

teaspoon baking soda (5 ml bicarbonate of soda)
1⁄2 cup milk (125 ml)

7

ounces self-rising flour (200 g self-raising flour)
3 1⁄2 ounces sugar, granulated (100 g white sugar)

2

eggs, beaten

2

tablespoons apricot jam (the finely cooked preserve)

2

tablespoons very soft butter
1⁄2 teaspoon salt

Sauce

1

cup water (250 ml)

1

cup cream (250 ml)

1

cup butter (about 230 g)

1

teaspoon vanilla
Directions
Heat oven to 350 deg F/180 deg Celsius.
Using a 2-quart oven dish, spray with nonstick spray.
Stir the soda into the milk.
Mix the rest of the batter ingredients in the order given, add the milk, and mix very well until the batter is smooth.
Ladle the batter into the prepared dish (it might look a bit large but it needs to be) and bake about 30 - 35 minutes, until well risen and nicely brown on top.
While it bakes, mix all the ingredients for the sauce in a pot, and stir until boiling.
When the pudding comes out of the oven, carefully and slowly pour the hot sauce over the pudding. Leave to stand a while so the sauce can be absorbed.
Serve warm or lukewarm, with thin custard or ice cream.