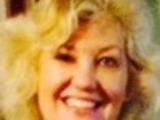 This easy, 'do ahead' recipe is great for a dinner party served in pretty glasses. It also makes a perfect filling for a pavlova. It's been a family favourite of ours for over 30 years! Don't rush it though - it must be made a day ahead for the flavours to incorporate properly.
Directions
Drain pineapple well.
Chop ginger roughly.
Combine pineapple, ginger, sour cream and honey in a medium sized non-metal bowl.
Mix well.
Cover with plastic wrap and leave overnight for the mixture to set and the flavours to mingle.