Peanut Butter Ice Cream (No Cook)
Prep 10 mins
Cook 30 mins
This is so easy and tasty- intense peanut butter flavor for the real PB lovers! Use 1/2 cup for less intense peanut butter taste. Cook time is freezing time.
3⁄4 cup smooth peanut butter (I like skippy naturals of Jif honey peanut butter)
2⁄3 cup sugar (or a little less)
3 cups half-and-half (you can use a combo of milk and heavy cream here too)
1 teaspoon vanilla
1⁄8 teaspoon salt

optional

Oreo cookies, chopped and fozen
peanut butter cup, chopped and frozen
Reese's pieces
Directions
Beat peanut butter and sugar until smooth.
Slowly beat in 1 cup half and half until thoroughly combined.
Whisk in 2 cups half and half, vanilla and salt.
Freeze according to manufactures instructions (i sometimes freeze the liquid mixture for 30 minutes to get it reallllly cold first).
Add mix in's in the last 5 minutes.
Reviews
Most Helpful
I used half milk and half evaporated milk. Very rich and creamy and topped with hot fudge. Perfect!!!!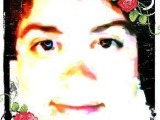 Kills me...you can't give poor reviews if you didn't even follow the recipe.
This turned out grainy and frothy. It's seems to want to seperate. I used a natural no stir peanut butter with no added sugar. Not the kind with oil floating. I used raw milk and cream mixed to make up the half and half. I lessened the sugar by about half a cup for a tripled batch. Enough to fill my 4 quart freezer. I'm guessing it's because I used high quality peanut butter and not that other junk. I'll be seeking a different recipe. The kids are good critics. " mom the flavor is good but it's to fluffy. We can call it peanut butter fluff." Well at least it won't go to waste.