Fruit Filled Tortilla Roll Ups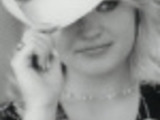 Yummy and quick dessert. Easier than pie!
Make and share this Fruit Filled Tortilla Roll Ups recipe from Food.com.
Directions
Fill tortillas with pie filling and place folded side down in a greased 9x13 pan.
Bring 1 cup sugar, water and margarine or butter to a boil and pour over tortillas.
Sprinkle top with 1/2 cup sugar mixed with the cinnamon.
Bake at 350 for 45 minutes.
Let stand before serving to allow the filling to thicken.