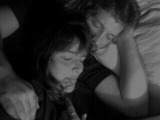 Leftover banana bread? Few leftover muffins? Other than frying slices in a buttered saute' pan, this is another great way to use em up.
Directions
Prepare pudding and pie filling according to package directions using the 2 cups of milk.
Layer half the bread cubes, pudding, banana slices, and Cool Whip in a 2 quart serving bowl. Repeat with remaining ingredients.
Cover and refrigerate until serving time, but no longer than 24 hours.